Microsoft Azure provides a comprehensive and secure cloud computing platform, but ensuring the security of applications and data hosted on Azure is crucial. To enhance security, many organizations turn to third-party firewall solutions like GajShield to protect their Azure resources. This document provides a brief overview of GajShield Firewall and its role in securing Microsoft Azure environments.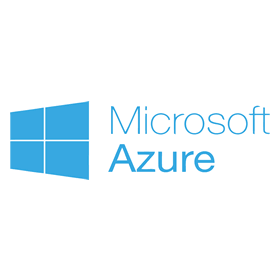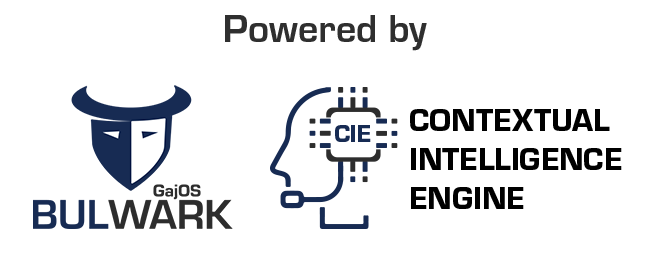 GajShield brings its unique Data Security Firewall platform with Contextual Intelligence Engine to the world of virtualisation. Powered by GajOS: Bulwark, GajShield Firewall brings to you an advanced and deeper network visibility for better cloud security. GajShield Azure firewall is designed to protect against a wide range of threats, including malware, intrusion attempts, and data breaches.
Gartner Report - Azure Firewall v/s GajShield Firewall

Key Features of GajShield Firewall on Azure
Application Control: GajShield Firewall provides granular application control, allowing organizations to define and enforce policies that determine which applications can be accessed by users and which ones should be blocked. This feature is especially useful for preventing unauthorised application usage within the Azure environment.

Intrusion Detection and Prevention: GajShield's intrusion detection and prevention system (IDPS) helps safeguard Azure resources by identifying and mitigating potential security threats and attacks in real-time. It can detect unusual network behaviour and take action to prevent breaches.

Content Filtering: GajShield offers content filtering capabilities, enabling organisations to regulate internet access and block websites or content categories that are considered inappropriate or potentially harmful. This is essential for maintaining a secure and productive working environment.

VPN and Remote Access: GajShield Firewalls support secure virtual private network (VPN) connections, allowing remote workers or branch offices to securely connect to Azure resources. This is vital for organisations with a distributed workforce.

Logging and Reporting: GajShield provides comprehensive logging and reporting capabilities, allowing organisations to monitor and analyse network activity. This helps in identifying security incidents and compliance violations.

Scalability: GajShield Firewall can be scaled up or down to match the specific needs of Azure users. This scalability ensures that the firewall adapts as the organisation's requirements change.
Deployment in Azure
GajShield Firewall can be seamlessly integrated into Azure environments. It can be deployed as a virtual appliance, effectively safeguarding traffic entering and exiting Azure resources. The firewall's integration with Azure enables a centralised and consistent security policy across on-premises and cloud-based infrastructure.

GajShield Firewall is available in both "Bring Your Own License" (BYOL) and "Pay-As-You-Go" (PAYG) models, providing users with flexible deployment options.

Pay-As-You-Go (PAYG):


The PAYG model allows organisations to access and deploy GajShield Firewall in the cloud without the need for pre-purchased licenses. Users can choose to pay for GajShield Firewall services on a usage-based, as-needed basis. This flexibility is especially valuable for businesses with variable workloads. PAYG simplifies billing, as organisations pay only for the resources they consume, making it cost-effective and scalable.
Cost Efficiency: Pay-as-you-go models often eliminate upfront costs, allowing users to pay only for the services they consume. This is particularly beneficial for those who have variable or unpredictable usage patterns.
Scalability: Users can easily scale their usage up or down based on their needs. This flexibility is especially advantageous for businesses experiencing fluctuating demand.
No Commitment: Pay-as-you-go plans typically involve no long-term commitments or contracts. Users have the freedom to discontinue the service without penalties, providing a level of flexibility and reduced risk.
Affordability: Particularly for smaller businesses or individuals, pay-as-you-go services provide access to high-quality products or services without the need for a large initial investment.
Access to Advanced Features: Users can access advanced features and services without having to purchase an entire package.
Predictable Billing: While usage may vary, billing is typically transparent and tied directly to the amount of service consumed. This can help users better manage and predict their expenses.
Easy Entry: Pay-as-you-go models make it easy for individuals or businesses to enter a market or try out a new service without committing to a substantial financial investment.
Automatic Updates: GajShield pay-as-you-go services include automatic updates, ensuring users always have access to the latest features.
GajShield VM on Azure Pay as you Go - Deployment Guide
Bring Your Own License (BYOL):
- In the BYOL model, organisations can procure GajShield Firewall licenses to deploy the firewall in Microsoft Azure.
- This approach empowers organisations to optimise their cost savings by aligning their licensing with their exact security needs.
- BYOL offers cost efficiency for those who would like to leverage various GajShield security subscription.
By offering both BYOL and PAYG options, GajShield ensures that organisations have the freedom to select the most suitable licensing model based on their specific needs, whether they prefer to leverage their existing licenses or opt for a more flexible, pay-as-you-go approach to cloud security. This versatility is essential for adapting to the evolving requirements of modern cloud computing environments while maintaining robust network security.
Conclusion
In conclusion, GajShield Firewall is a robust solution for organisations looking to enhance the security of their Microsoft Azure deployments. With its comprehensive feature set, including application control, intrusion detection and prevention, content filtering, VPN support, and more, GajShield provides the necessary tools to protect Azure resources from a wide array of cyber threats. Its compatibility with Azure makes it a valuable addition to the security stack for organisations leveraging Microsoft's cloud platform.