Data Security Health
Threat Surface Management
SaaS data Control
Data Visibility and control
Cloud based data security model for roaming users
Limit Social Media/ Collaborative Apps to Business Use only
Context sensitive data leak prevention
Advanced Contextual Data Classification
Application Identification Engine
The Application Identification Engine identifies the Application in use.
Advanced Contextual data Classification
Visibility and Data Aware Policy
Identify Policy Violation and Protection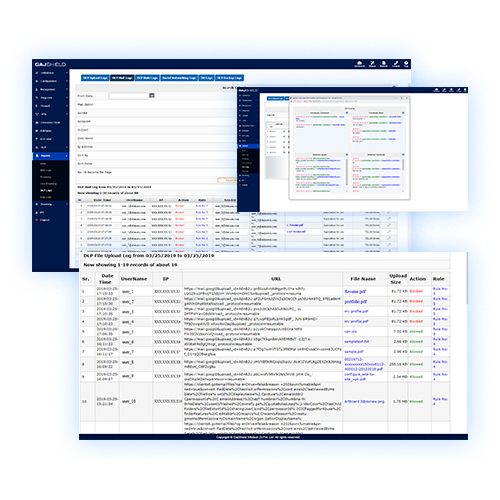 A Unique Context based Data Leak Prevention solution monitors and protects the data in motion at the network level through Deep Inspection and Contextual Intelligence Engine to perform a security analysis of transactions, enforcing data security policies.
CONTEXTUAL INTELLIGENCE ENGINE
A content driven security approach that gathers various information across various platforms. Context based security approach is a step ahead from traditional firewall capabilities. Using deep inspection at Different Levels for advanced security, Contextual Intelligence Engine understands the application and its data context for ultimate security.